From 18th to 25th January the Church celebrated the Week of Prayer for Christian Unity, a time of reflection in union with Christians of all denominations, enhanced this year by the memory of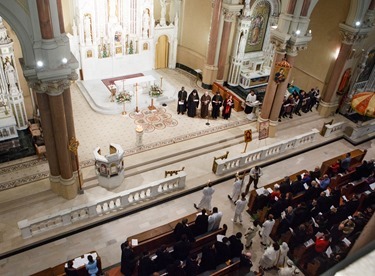 the 50th anniversary of the historical meeting between Pope Paul VI and Patriarch Athenagoras of Constantinople.
In this perspective, in order to live together an invocation of unity and mutual commitment in faithfulness to the Gospel, the Community of Sant'Egidio in Boston invited many people to celebrate a Prayer of the Martyrs at the Mission Church, under the guidance of Cardinal O'Malley, together with representatives of other Churches.
Making memory of the martyrs reveals clearly the heritage of faith and closeness that all Christian denominations share.
Cardinal O'Malley wrote on his blog: "I was very enthusiastic about […] this initiative that really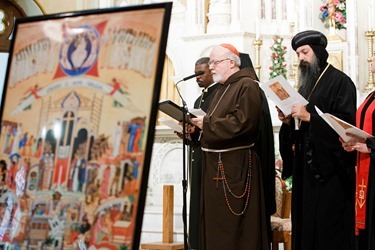 goes back to Pope John Paul II who, in the year 2000, gathered people in the Coliseum in Rome (which is something of the symbol of Christian martyrdom) where he called upon all Christians to be united in the true ecumenism of the martyrs, those who gave witness to their faith by giving their lives for Christ".